DANEZION
"If no one ever told you that you could have anything you wanted, would you know that it was possible?"
"I grew up around drugs, gangs and death. On Christmas day my mother and father went to prison for transporting marijuana. I was only a junior in high school. My brother was in and out of prison and was shot during my sophomore year in college. Every day I feared that I would get a phone call about my family being murdered because of drugs and their gang affiliations. I also began to fear that my nieces and nephews might never see their mom or dad again. I wake up every single day with anxiety about what happened to my family. I was subject to that world without a choice, but I made my own choice and got out of it.
I graduated from Texas State University with my Bachelors degree in acting, and then came to Los Angeles to pursue my dream. I heard about Good City Mentors at my church, Mosaic, when I met Chad who was a mentor. He introduced me to the founder, Brian Larrabee, who told me about this amazing program and these kids who just needed guidance and people to talk to. I got involved because I know what it's like to grow up without people to guide you.
Meeting the kids for the first time was like a flashback into my life as a young kid. It was tough at first, trying to figure out how to connect to kids who didn't trust anyone outside of the people they were constantly around. I knew that feeling all too well, and it was heartbreaking. Knowing that they had to wear a mask to save face and survive. Knowing that they only saw the environment they were subjected to. Knowing that if no one showed them a different light, then they would become a product of their environment just like the people I loved and grew up with. I looked at these faces and saw the truth, as I did in myself when I was their age. The truth that more was out there for them. I heard them rap, sing and drum as I used to, about the pains they have faced and the broken hearts that they have to carry. There were glimmers of hope for a split second, when they were able to take off the masks and show what they have to offer the world. But their learned behavior shut them off from anyone who said they could help them. They wouldn't truly believe us until we would show up everyday. They needed something to believe in, people to push them, people to show them how valuable they are to this world.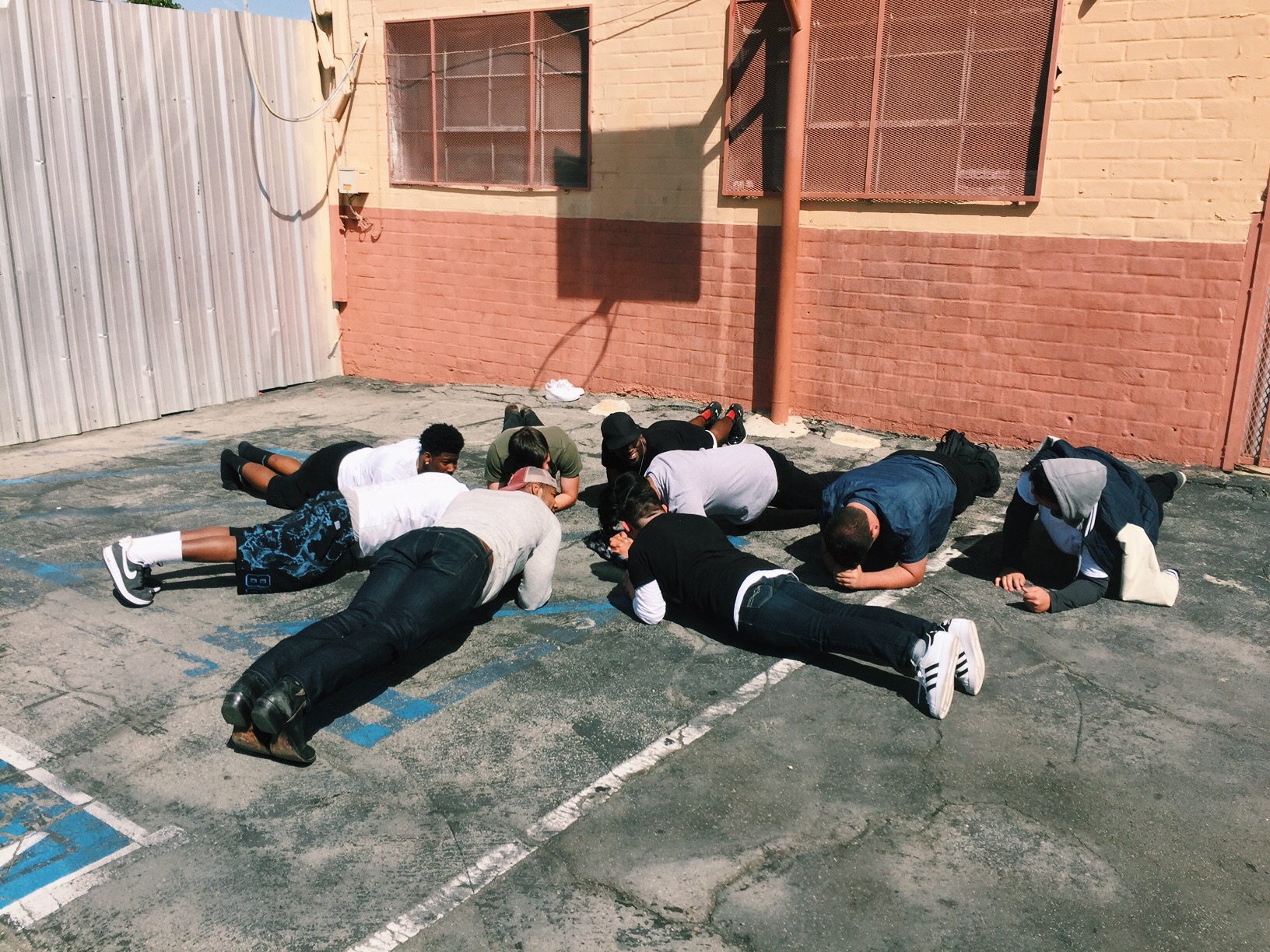 I was meant to mentor because I made it out, unlike my family and friends I grew up with who were killed or are in prison for life. I had to fight my way through all of that pain and suffering to be able to tell these kids that it is possible and that they are more. It wasn't easy, but people saw in me what I see in these kids. They gave me hope and every tool I needed for a better life. God put me through all of that, so I would be equipped to help these kids and to be a light. I was prepared to be a mentor after finding my strength and growth in the same grounds and dirt that is surrounding these kids. These kids have shown me that there is hope for the people in my life and for them. I am inspired by the growth and strength coming from them everyday. I learn so much every time they speak, smile, laugh, and cry. I learn that they are human and simply need love, just as the rest of the world does."